Burdines Waterfront in Marathon
Location Details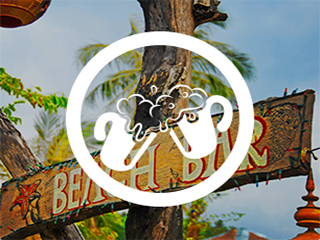 Burdines Waterfront
(305) 743-5317
1015 15th Street Ocean
,
Marathon
33050
Hours: Not Currently Available
If you are in Marathon Key and want to taste local food and enjoy scenic beauty, Burdine's Waterfront is one of the favorite spots of locals as well as tourists in Marathon. It is located on Oceanview Ave, at the end of 15th Street. The restaurant has wonderful waterfront and you can go by land or water. The restaurant has thatched roof and some pine trees around. The decoration is simple but you can watch wonderful picturesque view of waterfront from the restaurant. If you want to go for fishing in Marathon, Burdine's Waterfront is the right place for you. It provides fuel, dockage bait, rods, reels and other services you need. The Chiki Tiki Bar and Grill here offers food for breakfast, lunch and dinner. The restaurant remains open all seven days from 11.30am to 9pm. It serves marina services for all seven days from 6.30am to 6pm. You can avail dockage services including dockside tiki huts, bathrooms, showers, cable TV, laundry etc. Burdine's Waterfront is popular among visitors for a wide variety of food items and dishes. Some of them include Hush Puppies, Fish Reuben, Green Chili Cheese Burger, Florentine Burger, Shrimp Burrito, Hamburgers, fried Key Lime Pie and many more. The bar at Burdine's serves a wonderful collection of wines, bottled beers and other cold drinks. The staff at the restaurant is friendly and polite. You can go for fishing and take your catch to the restaurant and you will get served with your favorite seafood cooked in the way you want. Burdine's Waterfront offers the fresh tasty food and drinks with its comfortable ambiance and enchanting view of Atlantic Ocean. So, enjoy being in Marathon Key at Burdine's Waterfront restaurant.
No video available.
Quick Links
Newsletter
Register to our newsletter and be updated with the latests information regarding our services, offers and much more.