Island Grill in Islamorada
Location Details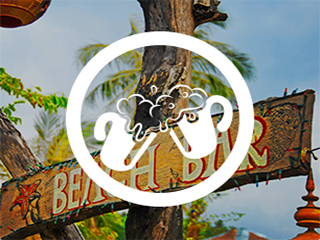 Island Grill
(305) 664-8400
85501 Overseas Hwy
,
Islamorada
33036
Hours: Not Currently Available
If you want to enjoy the Florida Keys delicious dining experience with stunning water views, fun and entertainment, you must visit Island Grill in Islamorada. It is a restaurant on water located at 85501, Overseas Highway. This waterfront restaurant has indoor and outdoor dining area with three bars and you can watch Atlantic waters from the restaurant. It serves breakfast, lunch and dinner. Island Grill has been voted as the best restaurant in Islamorada. It serves a variety of tasty seafood dishes with local flavor. Especially, if you are fond of Tuna Nachos, you must visit Island Grill, as it serves the original Tuna Nachos that you certainly haven't tasted before. Besides Tuna Nachos, there are many favorite dishes of visitors like Steamed Scallops, Thai Shrimp Roll, Fried Mahi Tacos, Fried Yellowtail Snapper, Conch Fritters and many more. Island Grills offers extensive menu loaded with starters, salads, soups, desserts, seafood and other dishes. The desserts menu offers variety awesome dishes like Carrot Cake, Chocolate Cake, Fried Cheese cake and of course famous Key Lime Pie. The restaurant has three full bars serving a variety of wines and other drinks. You can choose from strong and tasty wines such as Red Diamond, Santa Ema, Perdriel etc. It is a great treat to taste delicious food with tasty drinks on the waterfront. Island Grill serves take-away as well as 'cook your catch' services. The bartenders and staff at the restaurant are amicable and attentive. You can go by land or water to the restaurant. The restaurant has private parking lot for vehicles and bikes. It offers dockage facilities to park the boats. Island Grill offers wedding packages or services for private parties, business functions. One of the fascinating events held at the restaurant is annual Fishing Tournament. Take a stop at this waterfront restaurant for stunning Key's dining experience.
No video available.
Quick Links
Newsletter
Register to our newsletter and be updated with the latests information regarding our services, offers and much more.